The industrial garlic paste making machine is designed to grind garlic by fast cutting with multiple pairs of knife sets. The garlic grinder machine can make garlic puree, ginger paste, onion puree, potato paste, pepper puree, vegetable paste, etc. The ginger garlic paste machine is suitable for smashing many kinds of fruits and vegetables into a minced paste. This industrial garlic masher machine is made of stainless steel, wear-resistant and durable, in line with food hygiene standards. It is simple to operate, easy to clean, safe and reliable. The garlic paste machine price is reasonable and affordable, suitable for the catering industry, condiment factory, hotels, canteen, leisure food factory equipment, fruit, and vegetable processing factory equipment, and other units.
Why choose an industrial garlic paste making machine?
The traditional manual method of pounding garlic or using manual garlic pounding tools is laborious to operate. It can only process about a few garlic at a time, which is very inefficient and rather wasteful of raw materials. The fineness of the garlic paste is also often not high and the yield is low, which is difficult to meet the market requirements. In addition, in real life, besides garlic, a raw material used for seasoning, ginger, and onion also need to be minced. This requires a multifunctional garlic puree machine with high output, high efficiency, and fine finished product. With the help of mature technology, the garlic paste making machine price is competitive.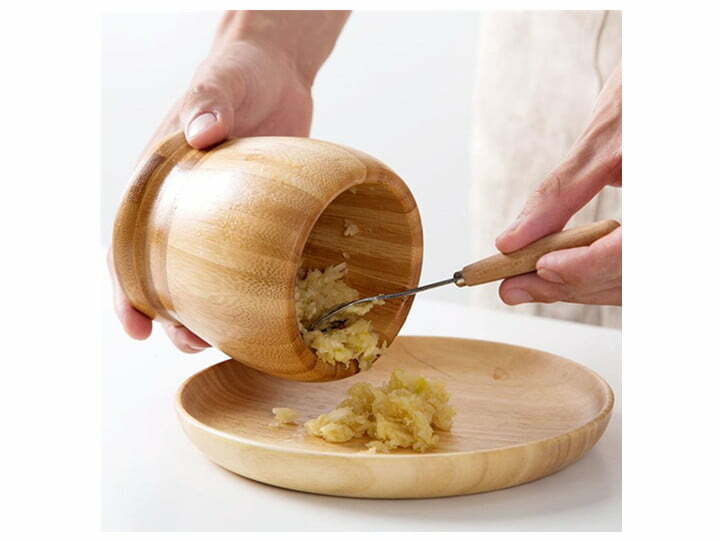 Industrial garlic paste machine price
As a garlic grinder machine manufacturer, we provide the machine at factory price. The garlic paste machine has different models with various outputs ranging from 300 to 800kg/h. The garlic paste machine price can vary with machine types, order quantities, tailored services, etc. Besides, For special demands in the aspects of machine outputs, machine materials, machine size, spare parts, matching equipment, and services, we can offer customization services.
Features of automatic garlic grinder machine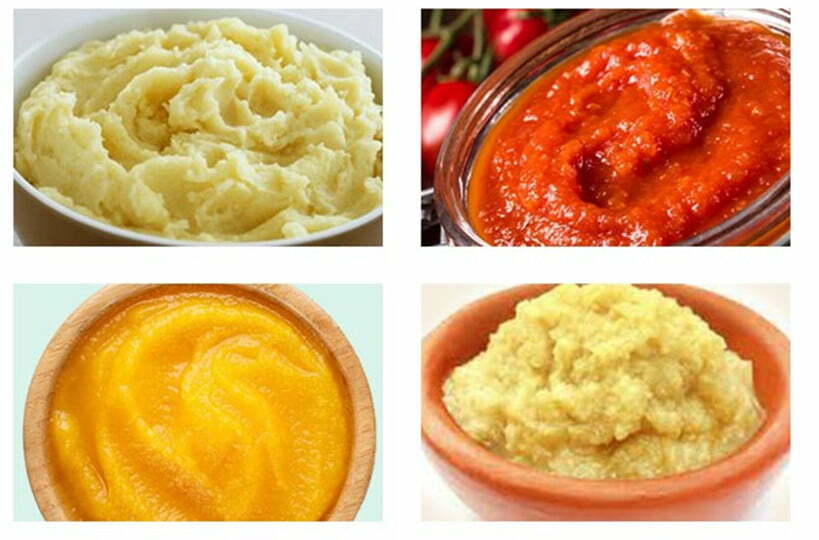 Capable of grinding garlic, ginger, potatoes, spinach, onions, lotus roots, chili, peppers, etc.
High fineness of garlic paste.
The number of blades can be added freely, is easy to use, and save manual operation.
The output of the garlic grinder machine is optional. The output can reach 300-800kg/hour, suitable for large and small hotels and modern families.
Compact appearance, reasonable structure design.
Easy to clean, convenient, and practical.
Ginger garlic paste machine structure advantages
The machine has a high-quality all-copper wire motor with strong power and long service life on; stainless steel base.
Stainless steel stirring blade, in line with food hygiene requirements.
Parts can be separated, easy to disassemble, and easy to clean.
The unique large button knob switch button protects the life of the machine and is safer and more convenient to use.
Equipped with a protection and safety power-on lock to ensure the safe operation of the machine.
If you have any inquiries about the garlic paste machine price and details, please do not hesitate to contact us.